Creating items for Ursa
Below you'll find technical information necessary to create a valid item for Ursa.



Ursa bio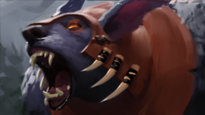 Ulfsaar the Warrior is the fiercest member of an ursine tribe, protective of his land and his people. During the long winters, while the mothers sleep and nurse their cubs, the males patrol the lands above as tireless, vigilant defenders of their ancient ways. Hearing dim but growing rumors of a spreading evil, Ulfsaar headed out beyond the boundaries of his wild wooded homeland, intending to track down and destroy the threat at its source, before it could endanger his people. He is a proud creature with a bright strong spirit, utterly trustworthy, a staunch ally and defender.

Model and texture files

Item slots and their budgets
Head
LoD0 Triangle Limit: 3000
LoD1 Triangle Limit: 1200
Texture Size: 512H x 512W
Arms
LoD0 Triangle Limit: 1500
LoD1 Triangle Limit: 600
Texture Size: 256H x 256W
Back
LoD0 Triangle Limit: 4000
LoD1 Triangle Limit: 1600
Texture Size: 512H x 512W
Weapon
LoD0 Triangle Limit: 2000
LoD1 Triangle Limit: 800
Texture Size: 256H x 256W
Belt
LoD0 Triangle Limit: 2500
LoD1 Triangle Limit: 1000
Texture Size: 256H x 512W