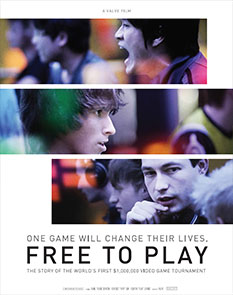 Free to Play
A Valve Film
Follow three professional video game players as they overcome personal adversity, family pressures, and the realities of life to compete in a $1,000,000 tournament that could change their lives forever.
Starring: Danil "Dendi" Ishutin, Benedict "HyHy" Lim, Clinton "Fear" Loomis
Not available in live stream. 75 minutes. This film is not yet rated.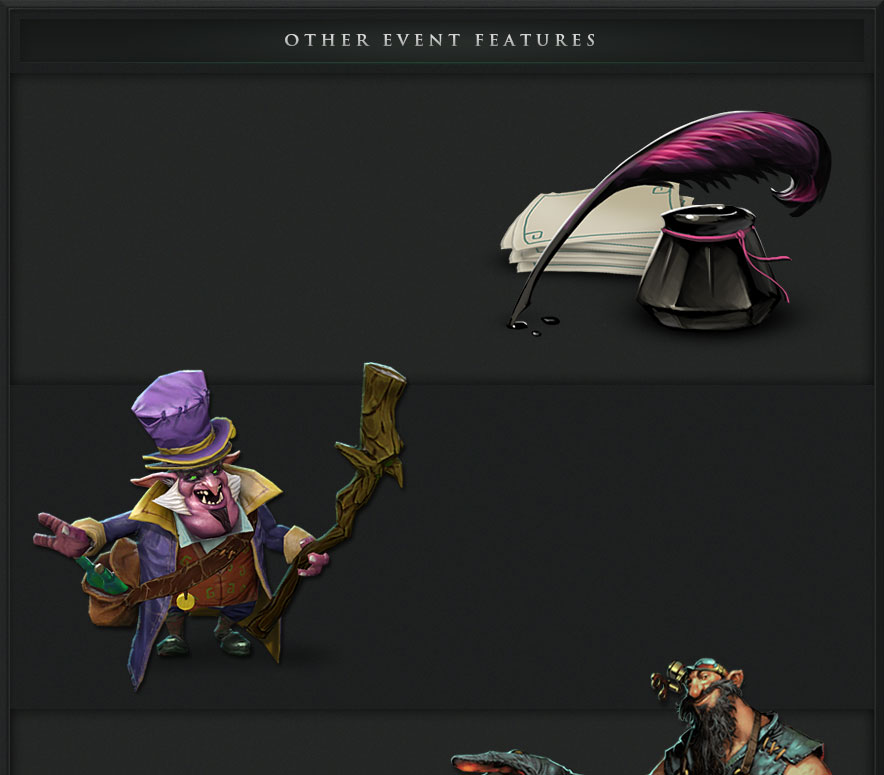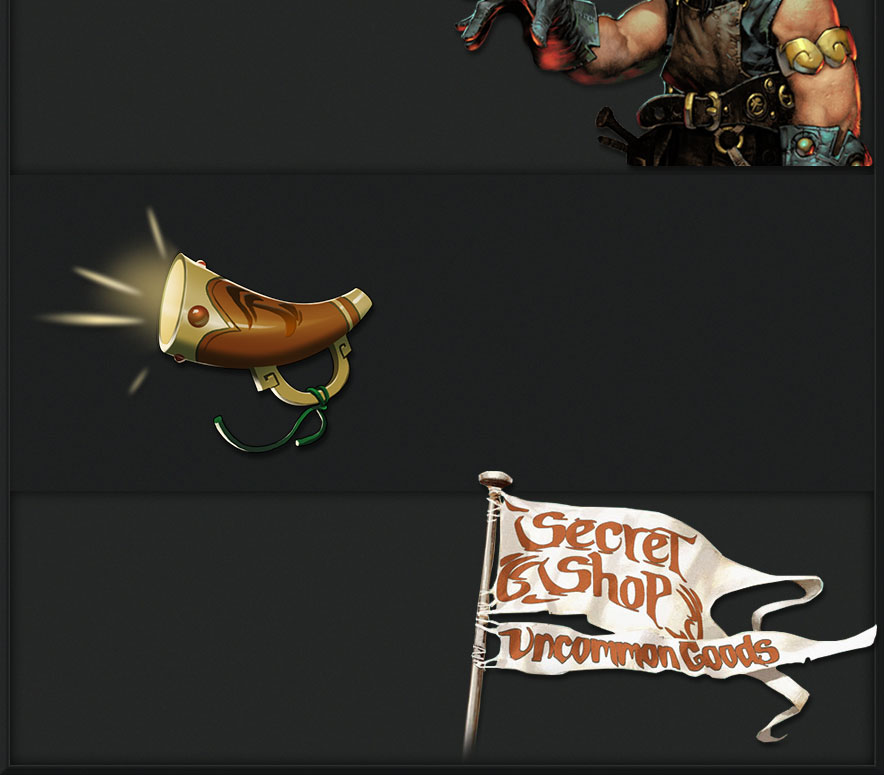 Player Autographs
Collect in-game autographs by meeting your favorite players at the Autograph Station. You can then stamp your items with these to show your friends you really did meet
that guy with the hat.
Item Drops
Don't miss an item drop at The International. Major moments in a match will grant uniquely identifiable items available only to attendees. Bonus items can also be obtained by visiting the Voice Actors, the Workshop Contributors,
or the Secret Shop Stations.
Workshop Creator Sessions
Throughout the tournament, workshop creators will be demonstrating the techniques they use to create items for heroes, couriers, wards and other workshop content. Stop by and learn how you can contribute to the ever growing universe of Dota 2. Maybe meet your favorite creator
and get an autograph.
Voice Actor Appearances
Stop by the Voice Actors' table to meet the actors who voice the Dota characters. While you're there, get your badge scanned and receive a special bonus in-game item, then walk away with a nice autographed print of your favorite hero.
New 2013 Secret Shop Merchandise
The Secret Shop has been updated with over 30 new products including apparel, computer accessories, and plush toy selections. There are multiple products bundled with exclusive in-game economy items. Receive a complimentary 3-pack of trading cards with every purchase over $50 USD. Attendees should be on the lookout for daily deals and special offerings each day at the Secret Shop.