Creating items for Spectre
Below you'll find technical information necessary to create a valid item for Spectre.



Spectre bio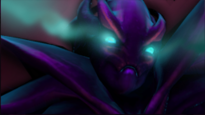 Just as higher states of energy seek a lower level, the Spectre known as Mercurial is a being of intense and violent energy who finds herself irresistibly drawn to scenes of strife as they unfold in the physical world. While her normal spectral state transcends sensory limitations, each time she takes on a physical manifestation, she is stricken by a loss of self--though not of purpose. In the clash of combat, her identity shatters and reconfigures, and she begins to regain awareness. She grasps that she is Mercurial the Spectre--and that all of her Haunts are but shadows of the one true Spectre. Focus comes in the struggle for survival; her true mind reasserts itself; until in the final moments of victory or defeat, she transcends matter and is restored once more to her eternal form.

Model and texture files

Item slots and their budgets
Head
LoD0 Triangle Limit: 3000
LoD1 Triangle Limit: 1200
Texture Size: 512H x 512W
Shoulders
LoD0 Triangle Limit: 3000
LoD1 Triangle Limit: 1200
Texture Size: 512H x 512W
Weapon
LoD0 Triangle Limit: 2500
LoD1 Triangle Limit: 1000
Texture Size: 256H x 256W
This model should primarily be bound to the bone: wrist_R
Belt
LoD0 Triangle Limit: 2500
LoD1 Triangle Limit: 1000
Texture Size: 512H x 512W
Misc
LoD0 Triangle Limit: 1500
LoD1 Triangle Limit: 600
Texture Size: 256H x 256W